Diveboard Visits DEMA 2015 Orlando, Florida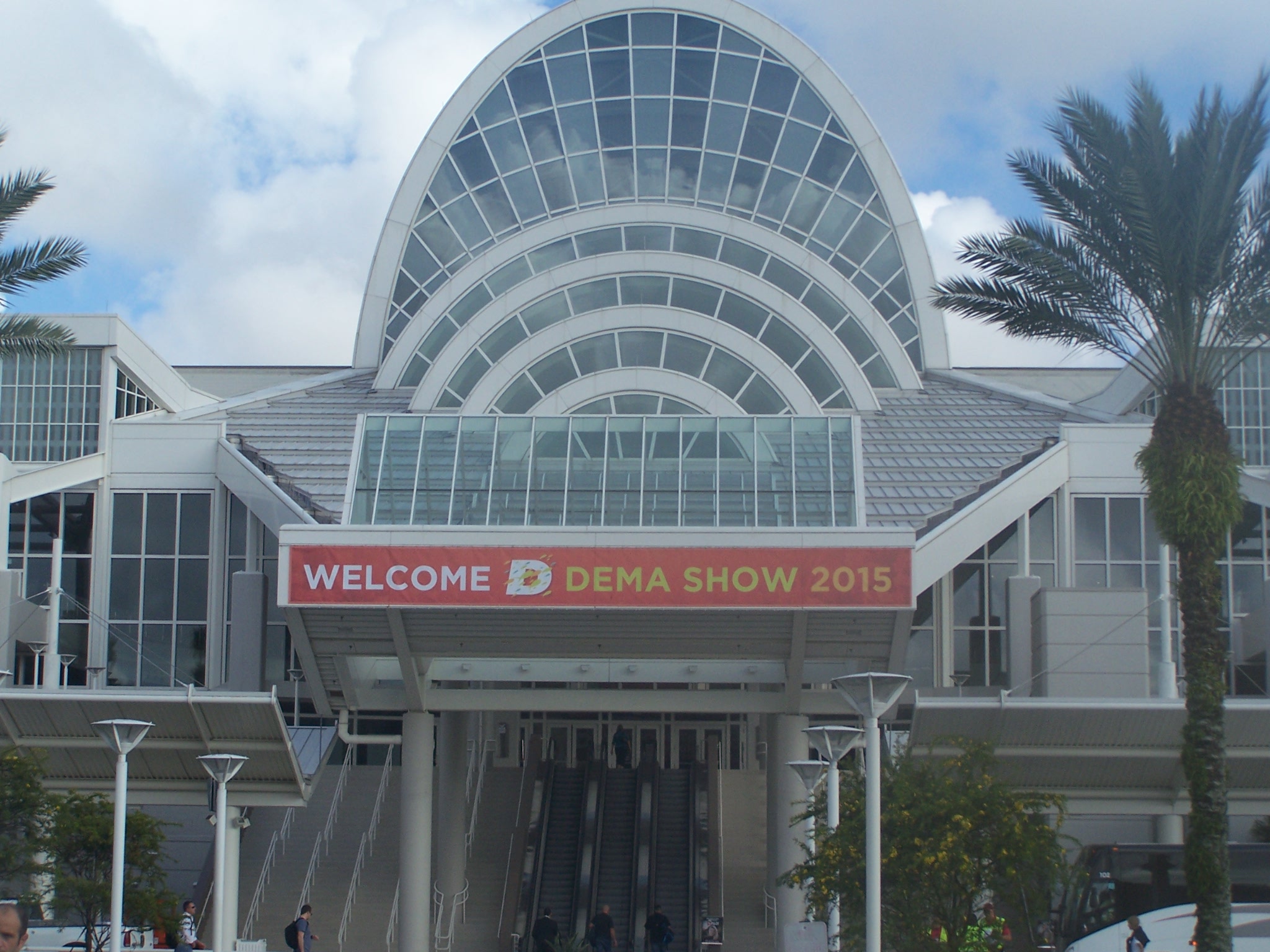 The DEMA (Dive Equipment Marketing Association) 2015 in Orlando, Florida was a great success. The show was full of innovative scuba and snorkel equipment, along with advances in photographic, sonar, technical, and travel offerings. Dive store owners, equipment retailers, and dive operations personnel, from the world over, filed in to see the largest dive related show in the world. They gathered to assess the plethora of newly designed exposure gear, regulators, masks, and almost anything their hearts desired, that is dive related.
   Diveboard was there to examine all those things, to  bring you select news and items to enhance your dive experience. To that goal, let's begin with a product that was on display at last year's show, but was not in production. Now, with manufacturing underway, and product in stock, is the Tank Titon. This tough, heavy vinyl, inflatable tank rack, is now available for purchase. The rugged design, comes in three sizes, with two, four, or six tank security. It can be secured in a truck, SUV, or a boat readily. When not in use, simply deflate it, and store it in the provided, heavy denier storage bag. Included is the inflatable rack, pump, bottom pads, storage bag, and a patch kit (although it's heavy duty design makes patching rare) The Tank Titon can be purchased on the west coast from the authorized distributor, Diveshack USA in Bullhead City, Arizona.
           (shown is the bag the six-pack fits in)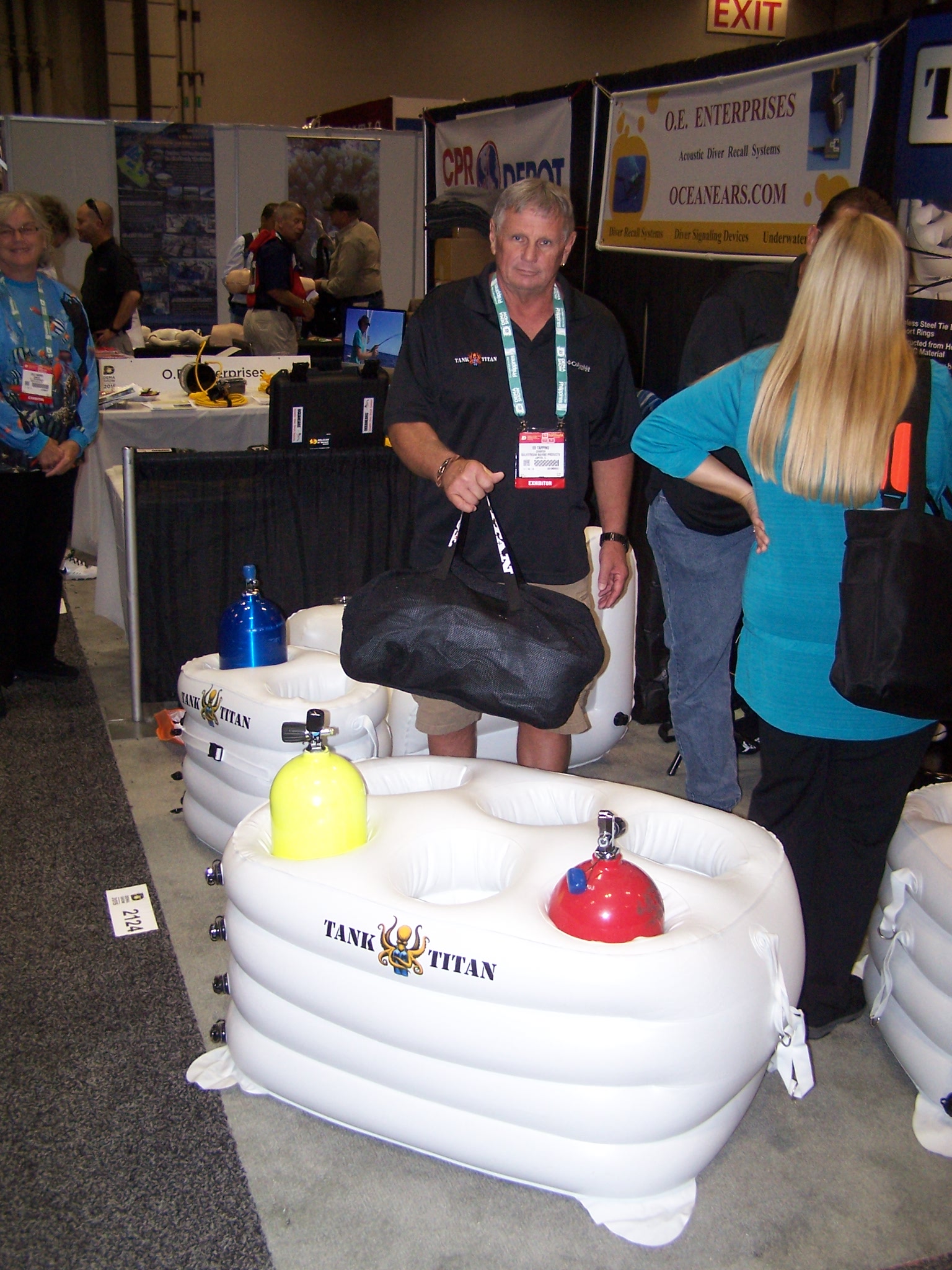 Children, they weren't forgotten at all. Body Glove and Mermaid Linden, have teamed up to bring you a convincing , colorful, and functional monofin, that will make any promising young mermaid or merman happy. These are actual monofins, sturdy and well made, in the form of a fish tail. The monofin, features high efficiency water channels, bottom drain hole, adjustable strap, in pink and blue, one size for age 5 and up. They carry the Body Glove quality, and have a MSRP of 29.99. You can purchase them here at http://shop.bodyglove.com/en/category.php?product_category_id=9778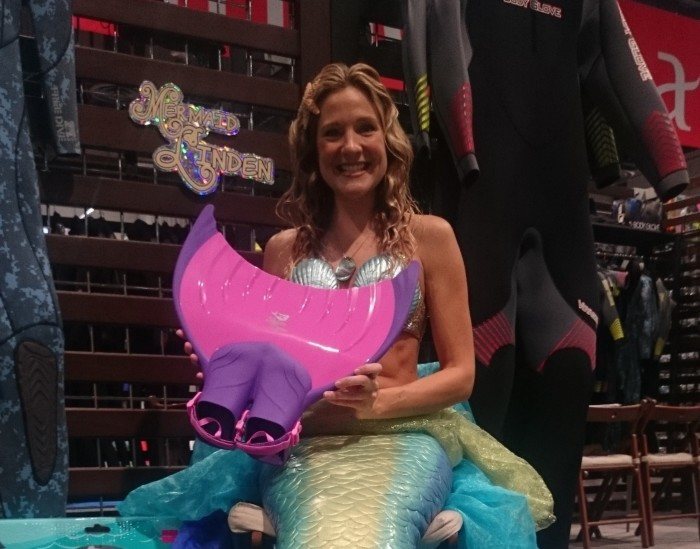 For home and office, the artist Beverly Factor has an eighteen month calendar, featuring glossy, high definition photographs of underwater sea life that are suitable for framing. These represent Beverly's finest work, and are sure to please the dive enthusiast. If you want more, there is Beverly's coffee table book,  titled "Seaduction," and it will dress up any home or office. Either of these can be purchased at www.beverlyfactor.com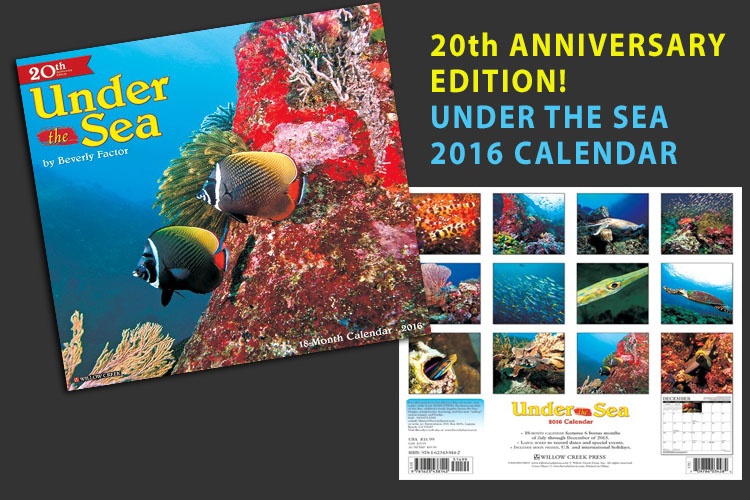 For the GoPro users, the A
ctiveallbrite®
 company has released the Vecino Cree flash/video light. With a depth rating of sixty meters, and a bright white 600 lumen output, it should be more than enough. This light connects readily to the GoPro underwater housing, or if you like, can be separated and used away from the camera body to reduce back scatter. This light looks great, and will keep your lighting costs low. Although it has just entered production, and is not available as yet, keep an eye on it. I will be testing the first one soon, so watch my posts. Special thanks to Thorsten Glaub, for providing the photo.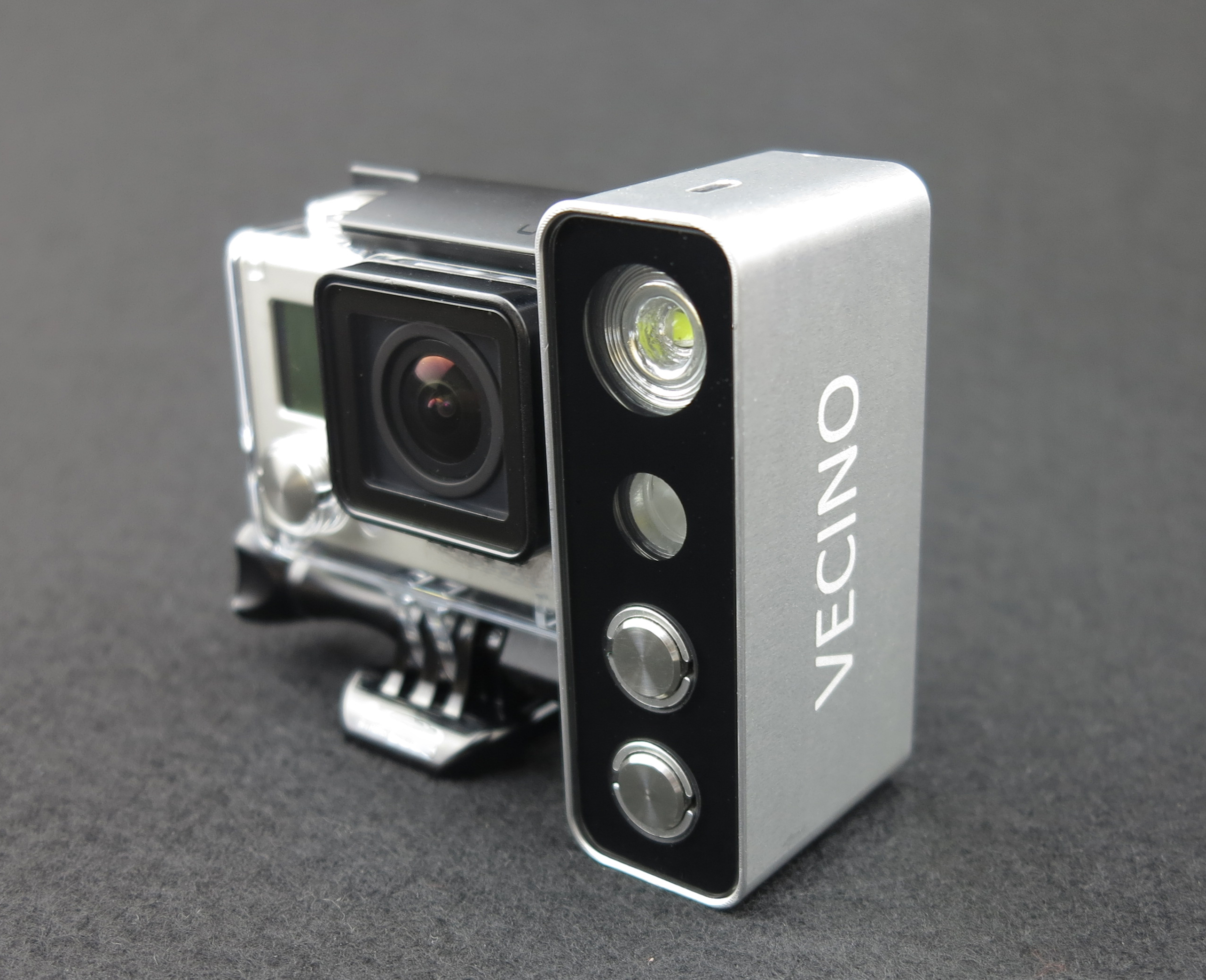 Dive related apparel is always a favorite. The quality of Dive Pirates line is unsurpassed. Dive Pirates supplied the design, and Loudmouth Golf  Apparel produced a luxurious feeling garment in both men and women's sizes. Dive Pirates supports, trains, equips, and provides dive travel to individuals with disabilities through Classified Scuba Diving. Dive Pirates has created a community of Disabled Divers that will dive and travel in the mainstream world of Scuba Diving through education and overcoming obstacles. Dive Pirates derives its name and philosophy from the combination of diving adventure and the romance of the Caribbean, especially the panache of pirates. Traditionally, pirate crews would take care of injured crew members by making them peg legs, hooks, eye patches, etc. Disabled crew members were not banished from the ship, but were given new tasks that they could perform and be useful to the rest of the crew. They were also given a pre-determined cut of the booty in exchange for their contribution. Dive Pirates continues that spirit by bringing the Classified SCUBA Divers along with the rest of the crew and cutting them in on the priceless booty of Scuba Diving in the Caribbean. Bermuda shorts, made by Loudmouth Golf Apparel, that can be purchased from Dive Pirates! Your purchase, goes to a cause any diver can get behind. Go to divepirates.org or follow this link http://divepirates-org.3dcartstores.com/ to the Dive Pirates Store. Welcome to Dive Pirates Cache - Home to Pirate Booty!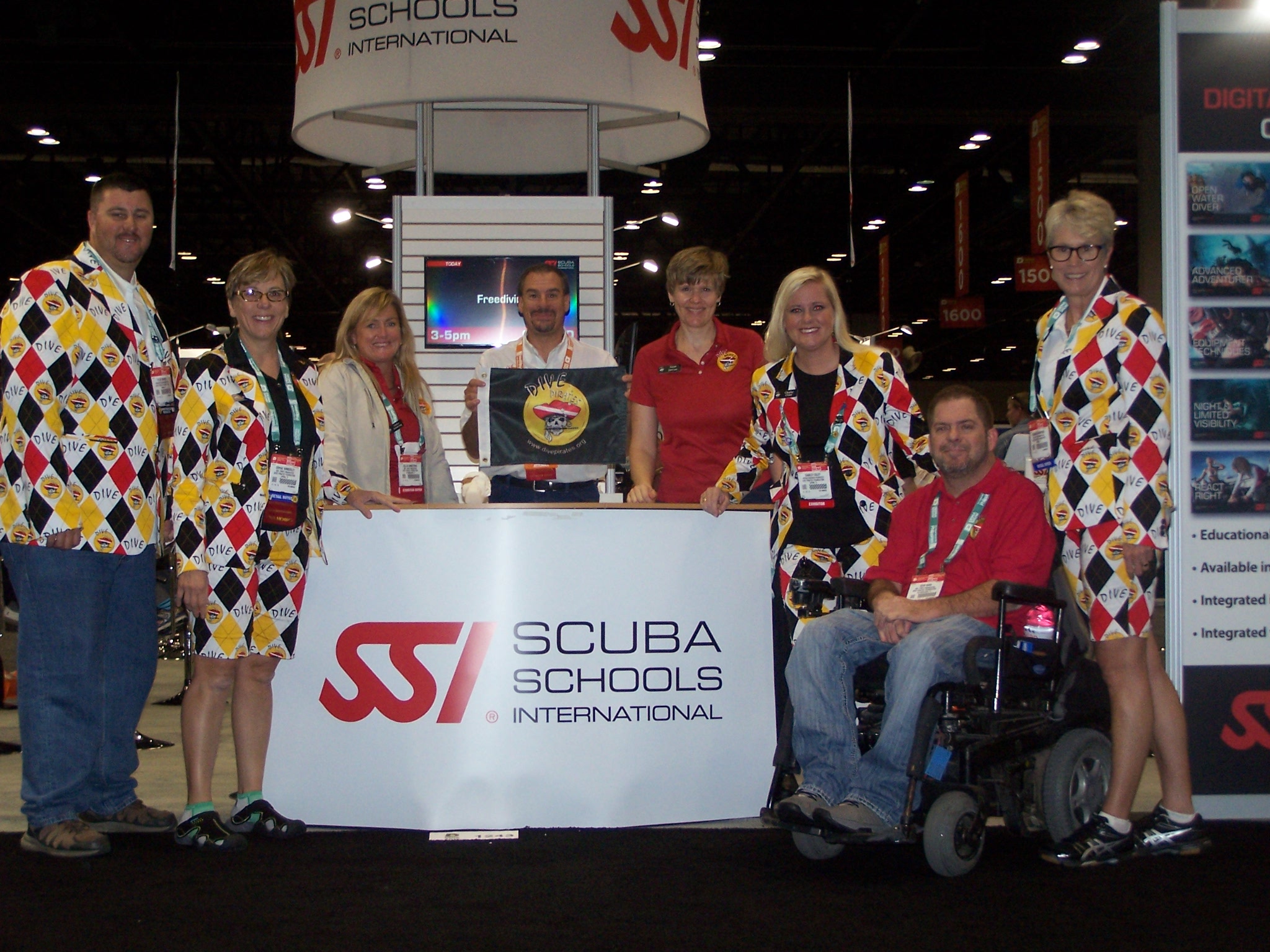 Also worthy of mention, is the 4TH Element line of swimwear, "Ocean Positive." Helping keep oceans free of lost or discarded nets that keep on fishing. These are known as,"ghost nets." They kill animals of all species, and destroy coral at an alarming rate.  Their line of clothing feels soft and supple, and the colors are superb. In both men and women's styles, these are products everybody can get behind.
   Ocean Positive is made using recycled nylon from "Ghost" fishing nets, abandoned by fishing vessels after snagging on reefs and wrecks. These "Ghost Nets" continue to fish, often ensnaring marine life and posing a hazard to divers. The Ghost Fishing Project, enlists teams of divers to remove these nets and bring them to the surface, where they are recycled. Ocean Positive uses finest quality Lycra® fabric made with these recycled nylon yarns to turn the traditional product development model of "Cradle to Grave" on its head, as they create a line of swimwear from marine waste.Ocean Positive takes dangerous fishing gear, sourced by divers, and makes a practical product line, designed by divers, to be comfortable under a wetsuit. They meet divers from all over the world who are passionate about the health of the oceans. This is a product designed for them: one which is genuinely good for our environment and helps to clean up our seas. Ocean Positive swimwear and rash guards can be purchased at http://shop.oceanpositive.net/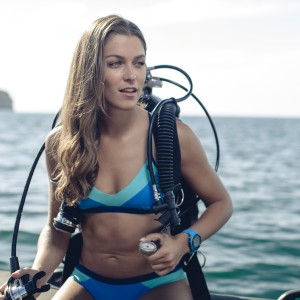 Skin care is important, to anybody that is outdoors often. To divers, it is more than that.  Divers not only get the sun, but get more of it due to reflected sunlight from the water. Sunblock is an important part of any dive kit. Sunblock, can save you misery, and even more so, skin damage and skin cancer. Using the wrong sunblock, as a diver, can cause more damage than realized.  Many sunblocks have chemicals that wash off into the water and remain there a long time. Often, many of those are harmful to reefs and smaller animal life. Reef Safe, has a product that is both effective and environmentally friendly. The Reef Safe brand skin care products are biodegradable and non-toxic. While you take care of your health, you can take care of the health of rivers, lakes, and our oceans. Reef Safe products can be purchased at your local dive store, or here online at http://www.tropicalseas.com/collections/reef-safe-suncare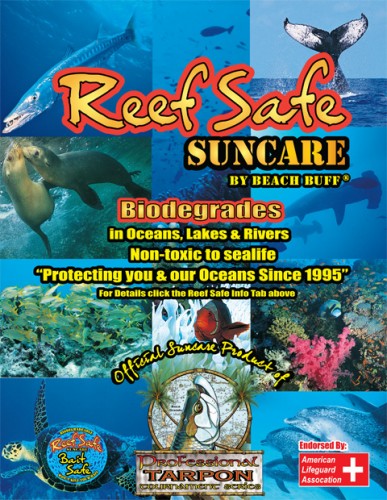 Spearfishers, you have not been left out! Hammerhead Spearguns, an industry leader, has come out with a new spear. It's so new, that you can't find it on their website yet. The spear named, the Carbon Hoplyte Spear, is stronger and lighter than the fiberglass spears. If you use a pole spear, you know what that can mean. Lighter, means that when using the same size band, you get a faster release. A quicker spear, means more accuracy, and that equates to more fish. The grip feels sure, and the lighter weight is surprising. Purchase your new Carbon Hoplyte Spears, at your nearest Hammerhead Speargun dealer. Many thanks to Kevin Sakuda and the staff at Hammerhead Spearguns!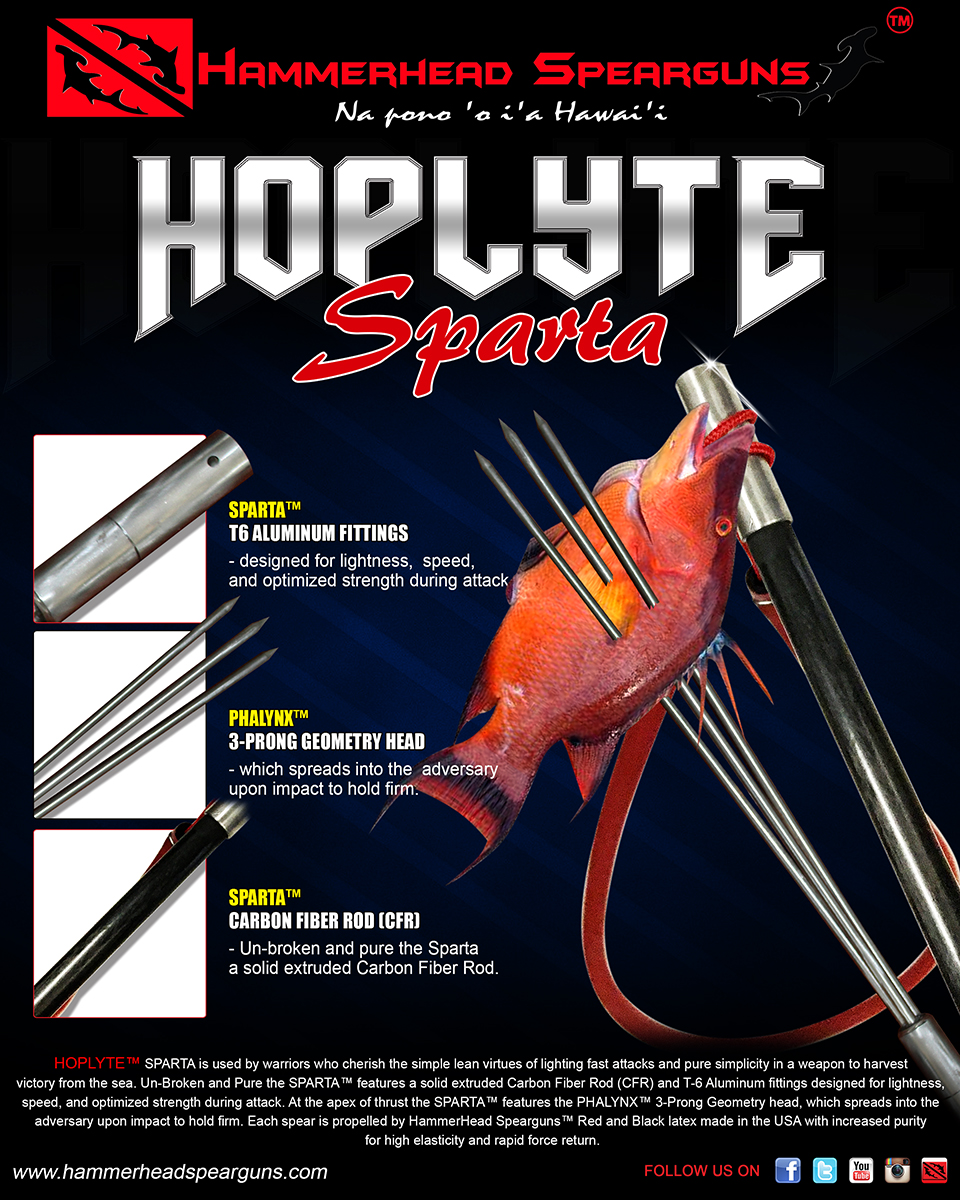 There is an idea, of what a speargun should look like, and then Riviera comes along and shoots it right out the proverbial window.  Riviera, has introduced the Sphyra Speargun, with an innovative design. I know, when you hear that the bands are on the inside of the barrel, you're going to say,"Huh?" That's exactly what they've done! With a newly designed firing and loading mechanism, they have reinvented the wheel. The trigger mechanism, all stainless, is sure and feels good. The bands, inside of what I can only describe as a double barrel shotgun, are drawn back with a flanged cocking piece. The shaft itself, lays tucked between the the two halves of the barrel. There are two lengths of gun at this time(72 and 82 cm), but am told there will be longer models in the future. The Sphyra, is just now in production, and is not yet on the market. Without the bands in the way, loading it is a breeze. Performance, well I'll be testing the first one. So keep an eye out for this one, but I think it will be a winner.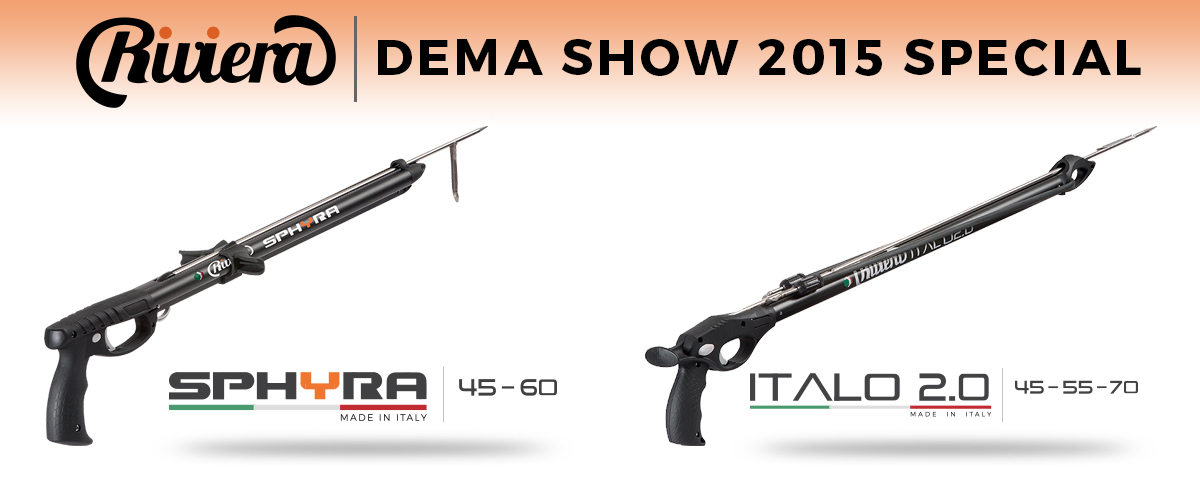 Share your experiences, thoughts, or ask a question
WRITE A POST
Join Diveboard
B

Community Feed

Community blog posts rRSS feed